Start small, dream big, build your empire

---
Get your banking requirements met
– Bank of Baroda deposit accounts cater to professionals and businessmen. Dealing largely with liquid deposits, this product allows for withdrawal of funds and checks being written against the balance and does not limit the number of transactions in a day.
Corporate Current Accounts
Current accounts in USD, GBP and EUR
Current account in SGD (for natural person and Singapore resident)
Minimum balance USD 5,000 or equivalent
Competitive charges
Currencies- USD, GBP and EUR
Premature payment facility (conditions apply)
Auto-renewal facility
Attractive interest rates, based on SOFR
Mr Arshad Ansari
Senior Manager
Phone: 65114228
E-mail: Singapore@bankofbaroda.com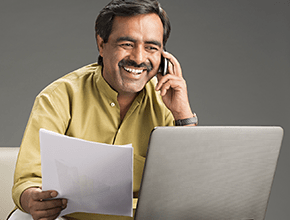 Request Callback
Please fill in these details, so we can call you back and assist you.