Powerful support for strong ideas

---
Working capital finance facility
Corporate Credit Facilities
Want to set up new projects, expand existing projects, require long term funds for any other general corporate purpose, etc. then look no further than here! Bank of Baroda offers syndicated loans, project finance, working capital loans and bank guarantees. Know more.
With over fifty years of experience in international banking, we have the required core competence for handling Syndicated Corporate Loans for projects, be it in India or in any country across the globe. Our dedicated team of professionals are well equipped to handle the proposals for syndicated loans to the utmost satisfaction of our corporate customers, as facility agent, arranger or participant.
We provide project finance in the form of medium term loans for projects in Singapore or any other country subject to the proposal being found acceptable and viable by our appraisal team. The finance can be availed by the borrower in any currency of his choice, at most competitive terms.
We have necessary specialisation in assessing the working capital requirements of any business unit, be it manufacturing or trading. We consider proposals for sanction of the required line of credit either exclusively or under multiple banking arrangements. The finance can be availed by the borrower in any currency of his choice, to suit the requirements.
We extend the following types of Bank Guarantees to customers with sanction limits:
Financial guarantees
Performance guarantees
Bid bond guarantees
Deferred payment guarantees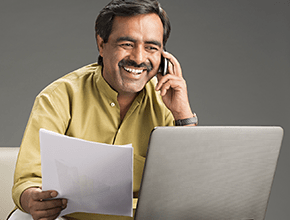 Request Callback
Please fill in these details, so we can call you back and assist you.